"Art of Alaska and the Pacific Northwest"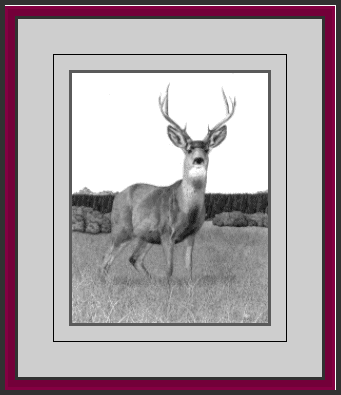 "On The Sawtooth Fringe"
Mule Deer
(pen and ink15 x 19Drawing time - 187 hours)
Limited Edition Print - $65 U.S.
I'm truly a nut for detail; every blade of grass, every hair must be in and done naturally. This particular scene is from central Idaho well north of Galena summit near the headwaters of the Salmon River-one heck of a great place to be!
"On the Sawtooth Fringe" is available as a signed and numbered limited of 600 prints.
(Click below for ordering information and comments via e-mail.)
Home

Totem Art Gallery

Wildlife Art Gallery
Biography

Art In Progress

Techniques

Northwest Stories

Kudos
Ordering

Contact Us

Links

Specials