"Art of Alaska and the Pacific Northwest Coast"
-Totemic Art by Blaine Billman-
(Click thumbnails for larger image)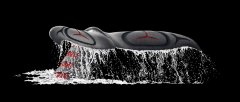 "Both prints arrived in good condition. They are stunning and far better than I'd hoped. Finding your gallery online is about the best thing I have had use for on the internet." David Cullinan - Mountain View, Ca.









Home

Totem Art Gallery

Wildlife Art Gallery

Biography

Art In Progress

Techniques

Northwest Stories

Kudos
Ordering

Contact Us

Links

Specials